Air Conditioning Repair & Regas.
Over time car air conditioning systems become less efficient due to factors such as insufficient use, worn out seals and minor leaks in the system.
To maintain your system at peak efficiency it is recommended that you have your air conditioning serviced annually. We provide a regas service that involves evacuating the gas from the system, testing for leaks, then re-filling and re-pressurising the system so it is peak condition to keep you cool on those hot Perth days.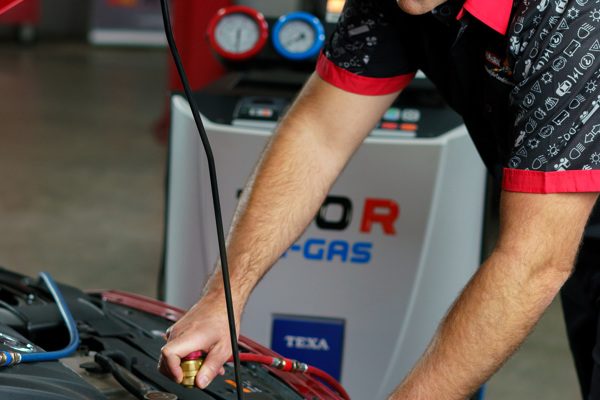 If you suspect your air conditioning is not performing effectively or you have not had it serviced in the last 12 months, call us today for an aircon regas quote and service.
If you have a problem with your air conditioning system or even your car's heating system, contact us to arrange for a full performance test and system diagnosis. The issue may only require a regas for the air conditioning unit, it may just be a small leak or perhaps a little more severe. By carrying out an air conditioning system diagnosis test we will be able to pinpoint the issue from the start.
Autospark are car air conditioning specialists in all vehicles, cars, vans, motor homes and trucks. Our certified and trained technicians will diagnose and repair the faults that main dealers and mechanics cannot find. So much so, they often bring them to us. Rest assured, if the system is beyond repair we will always advise you before carrying out any further work. Once we do have your consent to proceed we will make all the necessary repairs and your vehicle will be returned fully repaired and tested.
Air Conditioning System Regas
Air Conditioning System Testing
Air Conditioning Servicing
Air Conditioning Repairs
Recharging Aircon Systems
Treatment for Filter Bacteria