Truck & Car Battery Replacement.
We are able to test, supply and fit batteries as required, and if it turns out to not be a battery problem, our experienced team can investigate further.
Gone are the days of a simple car battery, these days they come in an assortment of types for stop/start cars, electrics, hybrids, 4WD's and the new systems offered for off-roaders, like dual battery systems and more.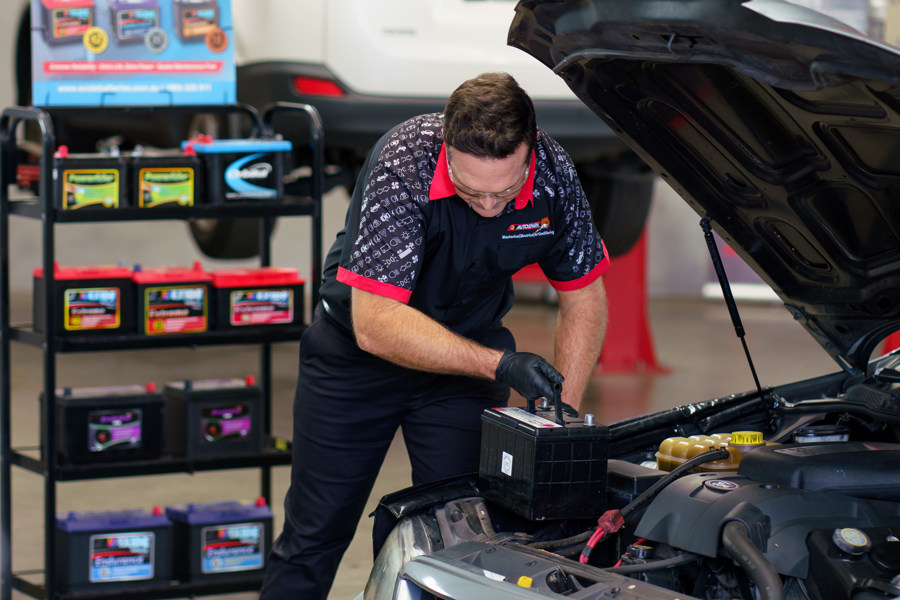 As an experienced service centre, Autospark keeps pace with the changing types of batteries on offer and can provide you with a free test and the best in advice for virtually any vehicle battery.
Autospark offers a range of replacement Batteries for your vehicle from some of the world's best names, like Exide. Backed with the best in diagnostics and years of experience, we can offer you the right advice and the right product you can trust for your car – whether it's a passenger vehicle battery, a stop/start battery, heavy duty and commercial batteries, even for marine and motorcycle batteries.
Like a lot of other systems on your vehicle, it is prudent to have your battery checked from time to time, as they don't last forever. This can save you a lot of trouble in inconvenient power loss and no starts, which tend to happen when most inconvenient. You can always rely on the trusted professionals at Autospark for the right advice and help.
Diagnose your issue
Test your Battery
Provide the best advice
Replace & fit a new Battery as needed